Chroma Lupines, a series of 6 sculptures, is the result of the artist's research into the beauty of nature from the observation that we, as a society, have lost touch with nature and we have ended up in a hyper artificial society. With his work the artist tries to restore the balance between nature and society by showing the power and diversity of nature with a uniquely rough yet fragile visual language.
The very pronounced rough character of these sculptures, which Quinze obtained by sculpting with an excavator, shows the immense power that nature displays throughout its evolutionary growth. In addition, nature always succeeds in displaying its beauty in a stunning visual way, that in turn underlies the almost fragile paper-folded property of the sculptures.
For the creation of this artwork, the artist found an ally in the Lupine. A historically wild flower that grows luxuriantly in nature but stops growing where monocropping begins.
With Chroma Lupines, the artist wants to encourage us to question our current mineral society and give place once again to the wonderful added value that nature can bring to us.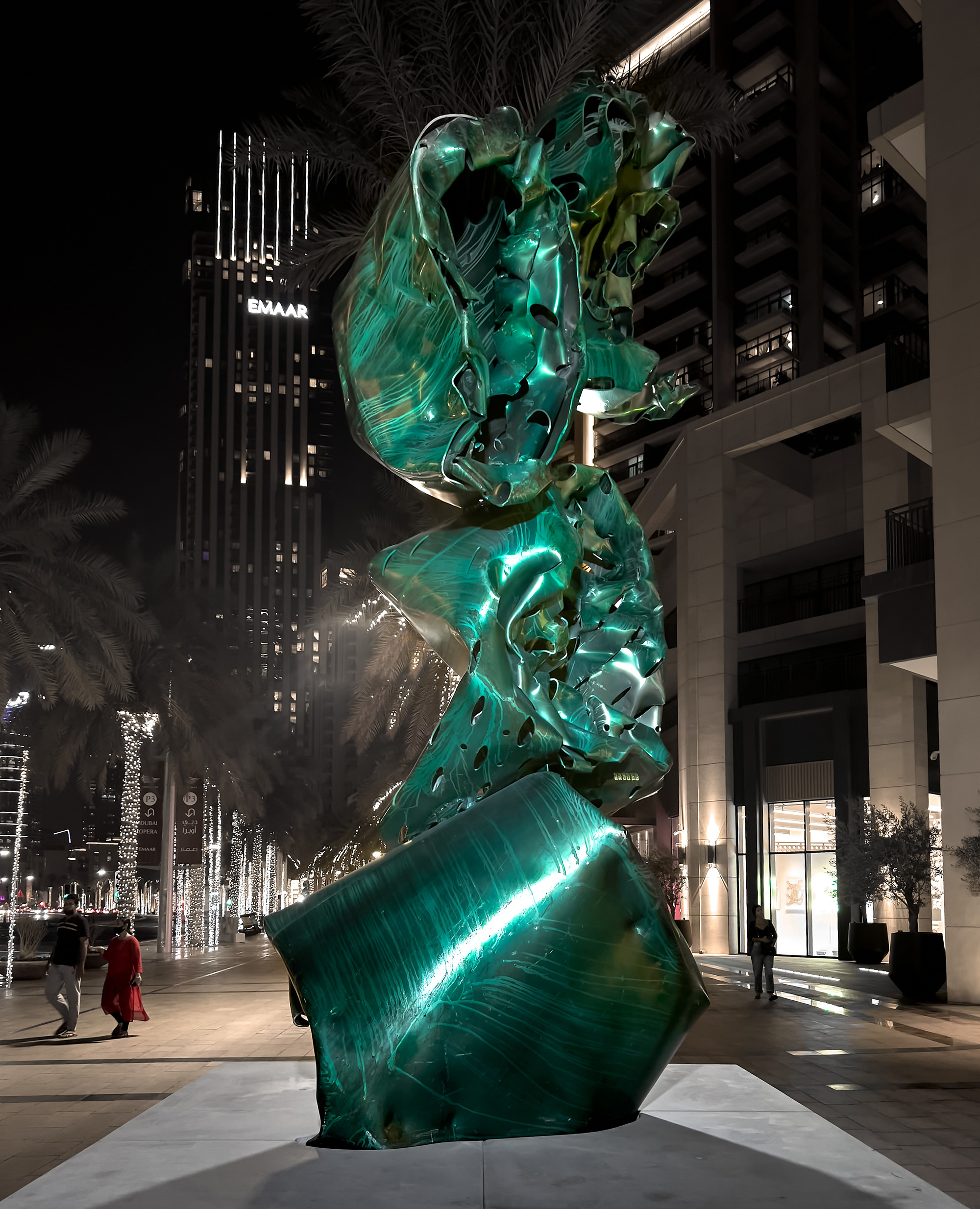 Knaufia
Aluminium, color etching
580 x 210 x 245 cm
Lycopus
Aluminium, color etching
600 x 218 x 245 cm
Silene
Aluminium, color etching
680 x 215 x 270 cm
Galega
Aluminium, color etching
600 x 220 x 280 cm
Achillea
Aluminium, color etching
580 x 210 x 220 cm
Linaria
Aluminium, color etching
514 x 280 x 290 cm